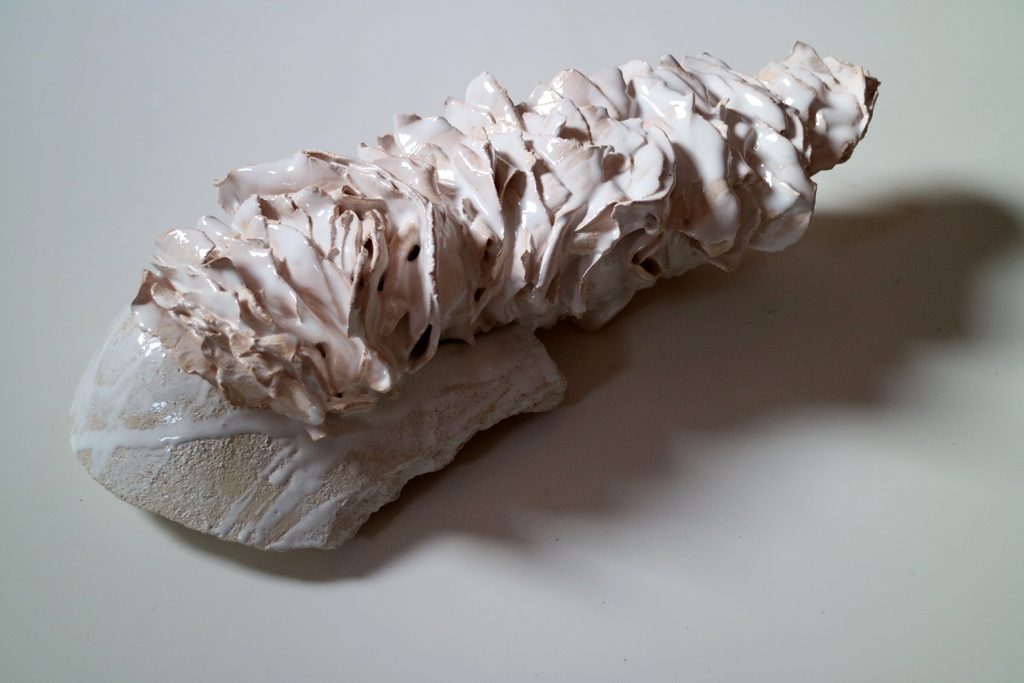 Intimacy among strangers
2020
open studio in coop with Verena Witthuhn,
residence program deliceiras 18, Porto (PT)
Enable new collectives by including different kinds of living creatures as plants, microorganism,
animals and human beings. Becoming in symbiosis by completing each other naturally.
Toni Ehrhardt and Verena Witthuhn started a research with an artistic approach.
They mind the present worries and try to re-think the matters of future society.
Design and architecture already startet to explore with and by nature, using synthatic
biology to find new materials, that are viable for the future.
Following this path, they propose ideas of new ways of thinking about an in fact
vivid environment that is in a natural, ongoing, dynamic change and growth all the time.
Looking at the delicate frontier between organisms, their components and the external
world the authors are giving room for symbiotic interactions.
"New types of cells, tissues, organs and species are created primarily under long-term
intimacy among strangers" (L. Margulis, biologist)